Speed Master Wheel 15x6 (Mag Gray) 4H/5H
[
SMW15-G
]
MOONEYES Original Speed Master Wheel 15" (Mag Gray)
Size: 15x6
Wheel size: 15"
Wheel Width: 6" (6J)
Available P.C.D./Offset:
4H98 (4x98) / +38mm
4H100 (4x100) / +38mm
4H114.3 (4x114.3) / +38mm
5H100 (5x100) / +38mm
NOT AVAILABLE
5H114.3 (5x114.3) / +38mm
Mag Gray finish with polished lip/rim.
Made in Japan
Price is for one wheel
And corresponding model, please contact us for more information.
Accessories
1. Center Cap
2. Air valve stem
3. Instruction Manual
4. Speed Master Wheel Sticker (One per two wheels)
---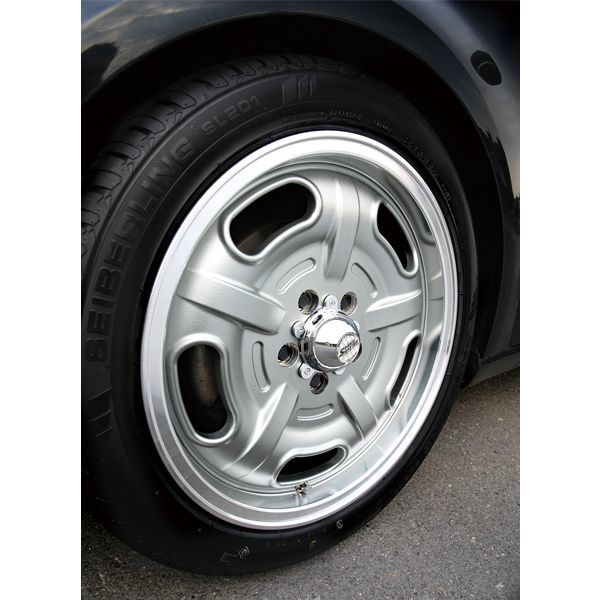 Speed Master Wheel for 5-ear Center Cap
is sold separately.