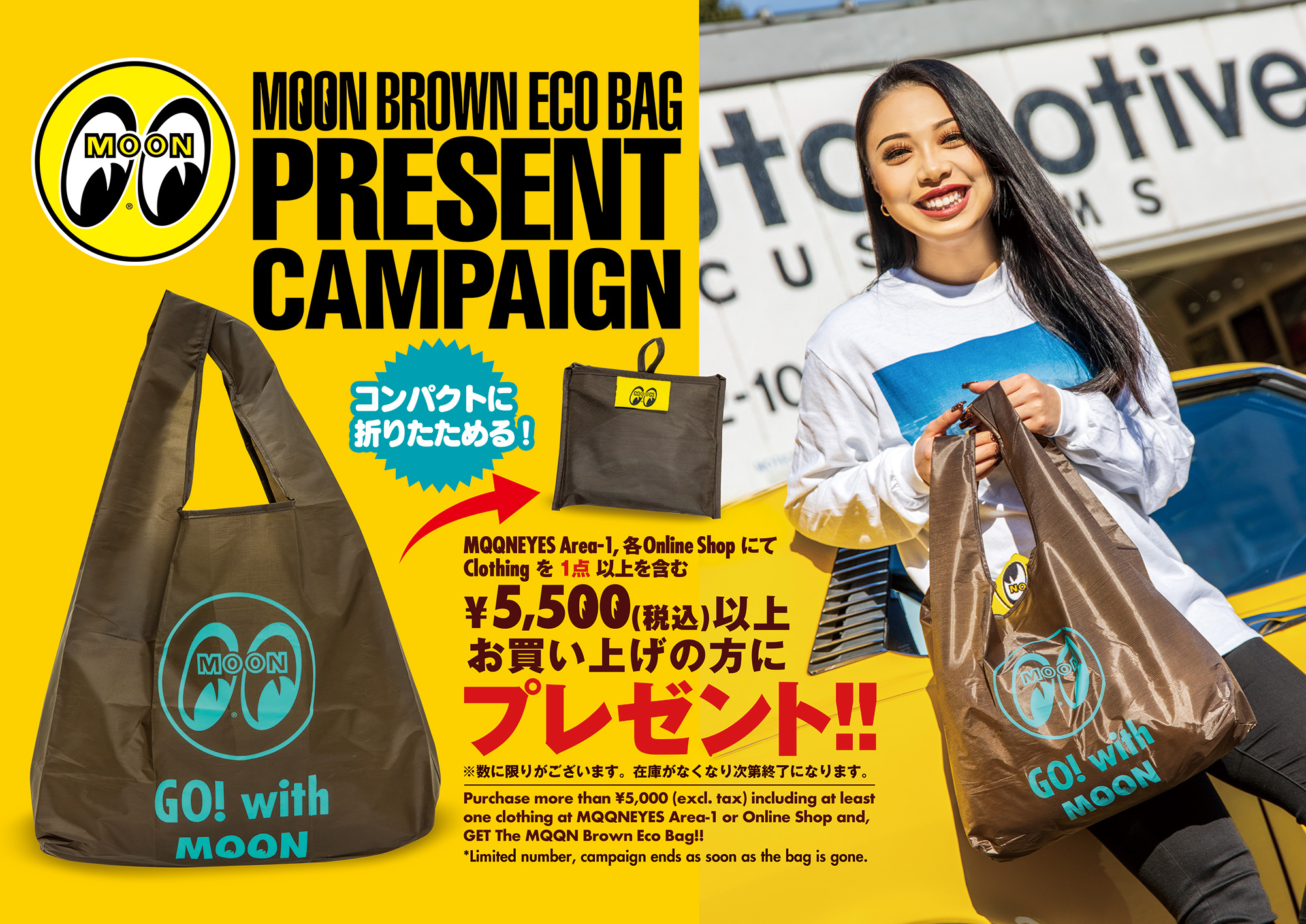 MOON BROWN ECO BAG
PRESENT CAMPAIGN
If you purchase more than 5,000yen at MOONEYES Official Online Shop, containing any Clothing (T-shirt, Long Sleeves, Shirts, Pants, Hoodie, Sweatshirts, Jackets, Caps, and Socks) you can get the MOON Brown Eco Bag.

It is the perfect season to get your new fall and winter clothing! Find your favorite MOONEYES Clothing for the coming seasons, and also get this eco bag! 

Limited quantity, ends as the stock of the bag goes out.

How to GET the Eco Bag
Purchase more than 5,000yen including at least one Clothing.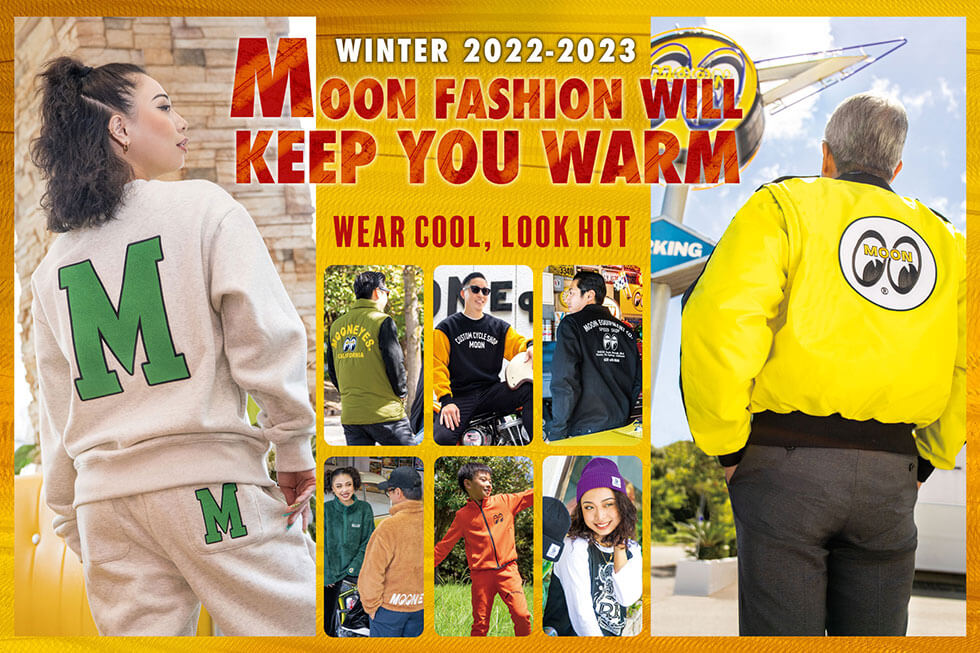 WEAR CQQL, LQQK HOT

MOONEYES New Deign Fall & Winter Clothings are released!! There are Long Sleeve t-shirts/shirts, standard Hoodie/Sweatshirts, and Jackets. YOu can enjoy the MOONEYES Outfit from the top and bottom. Enjoy your MOON FASHION that matches Scene x Design.