HONDA DAX 125 MOONEYES STYLE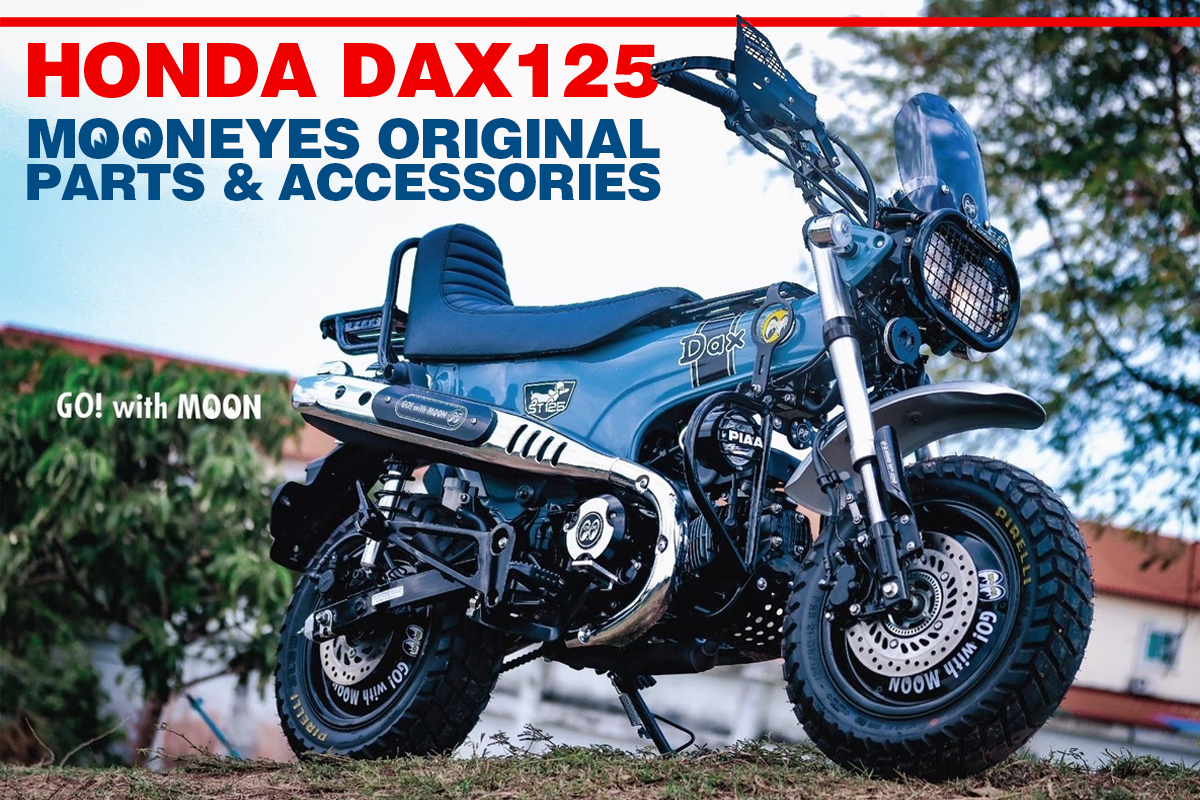 These products are only for HONDA DAX 125.
It will take about a month to deliver after your order is confirmed.

All of the parts are bolt-on parts but, if you already made some customize to your motorcycle, you might need to work to install it.

There are detailed instructions on each parts product page. Please check the page when you are installing it.

※It is a dress-up parts so, please avoid using it on a public road.


---
HONDA DAX 125 MOONEYES STYLE CITY-TRACKER

HONDA DAX 125 custom parts are released from MOONEYES! HONDA DAX 125 is a motorcycle that is gaining popularity and, is built to fit in a variety of scenes such as city rides, and also being a partner for your leisure life. We have prepared CQQL & STYLISH parts, and also parts for your safety. Since this model is designed to be enjoyed not only by one rider, but also by families, partners, and friends, we hope you will take the MOONEYES STYLE into your daily life and add accents that will make it even more enjoyable for two people to ride together. If you want to accent your DAX with MOONEYES, let's look for it!