HONDA CT125 HUNTER CUB MOONEYES STYLE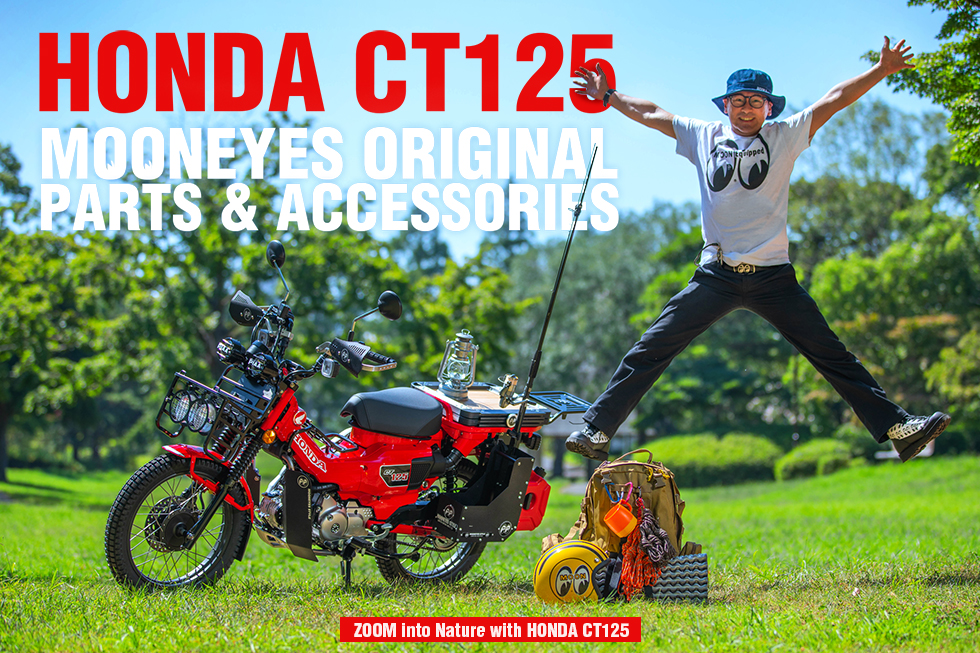 HONDA CT125 HUNTER CUB MOONEYES STYLE
The HONDA Hunter Cub-CT125, which is really popular that it is currently on a month waiting list. MQQNEYES has produced the exclusive custom parts to dress-up and enjoy the outdoor scenes. It's cool enough to ride in the city but, when it comes to camping, the rear carrier is not enough. If you think about riding in the camping site and path through a forest, you'll want parts that will also keep you safe. Of course, CQQL dress-up parts too!

Several accessories are released that realize this dreamy story. Every parts can be mounted just by bolt-on and Easy Easy installation. Pleach check the useful items for camping and cool on city ride.

ZQQM into nature with the New Style that MQQNEYES offers!!

This product is only applicable to the model before December 2022(Model: 2BJ-JA55). If you can modify to motorcycle it might apply to the model after the model change(after December 2022/Model:8BJ-JA65). However, we are not responsible if it can be applied to later model. Due to these reasons, we cannot exchange, process or return this product. Please check your model before purchasing the product. If you are not sure, feel free to contact us any time.