HONDA CT125 HUNTER CUB MOONEYES STYLE
---
Main Bracket
This main bracket will be an important parts of mounting the following parts.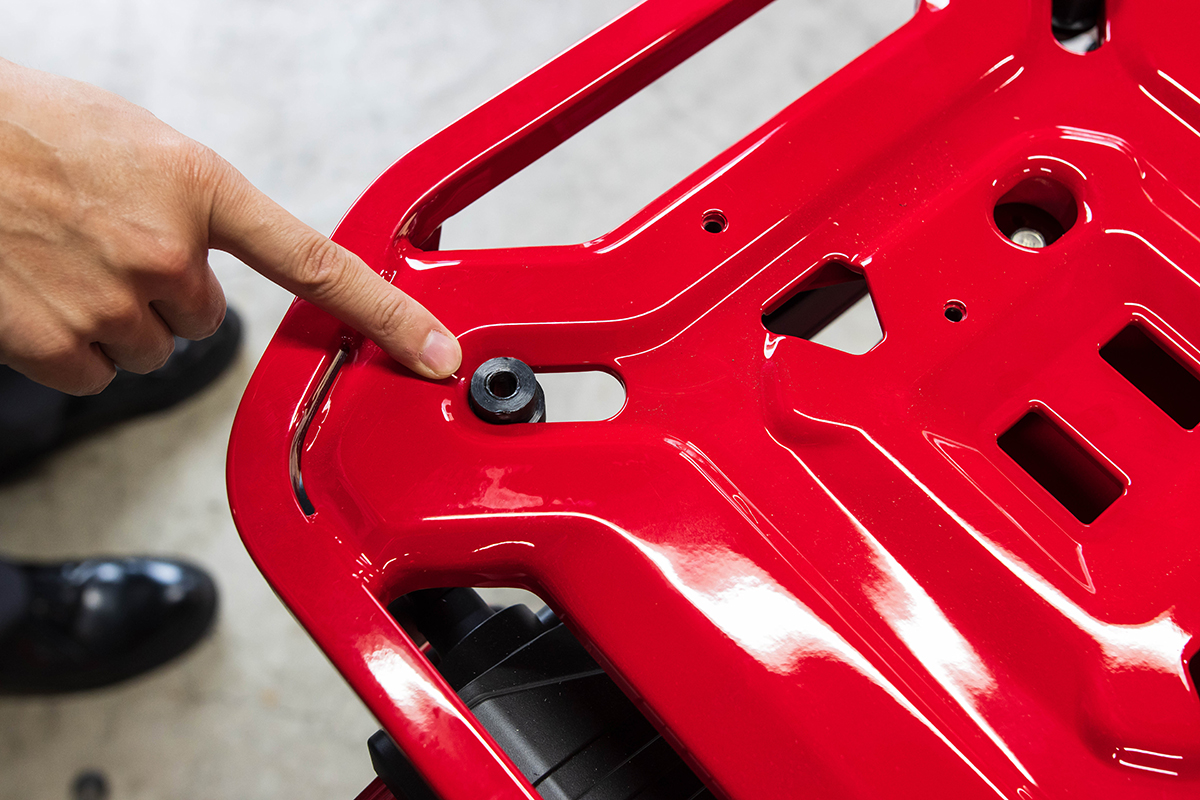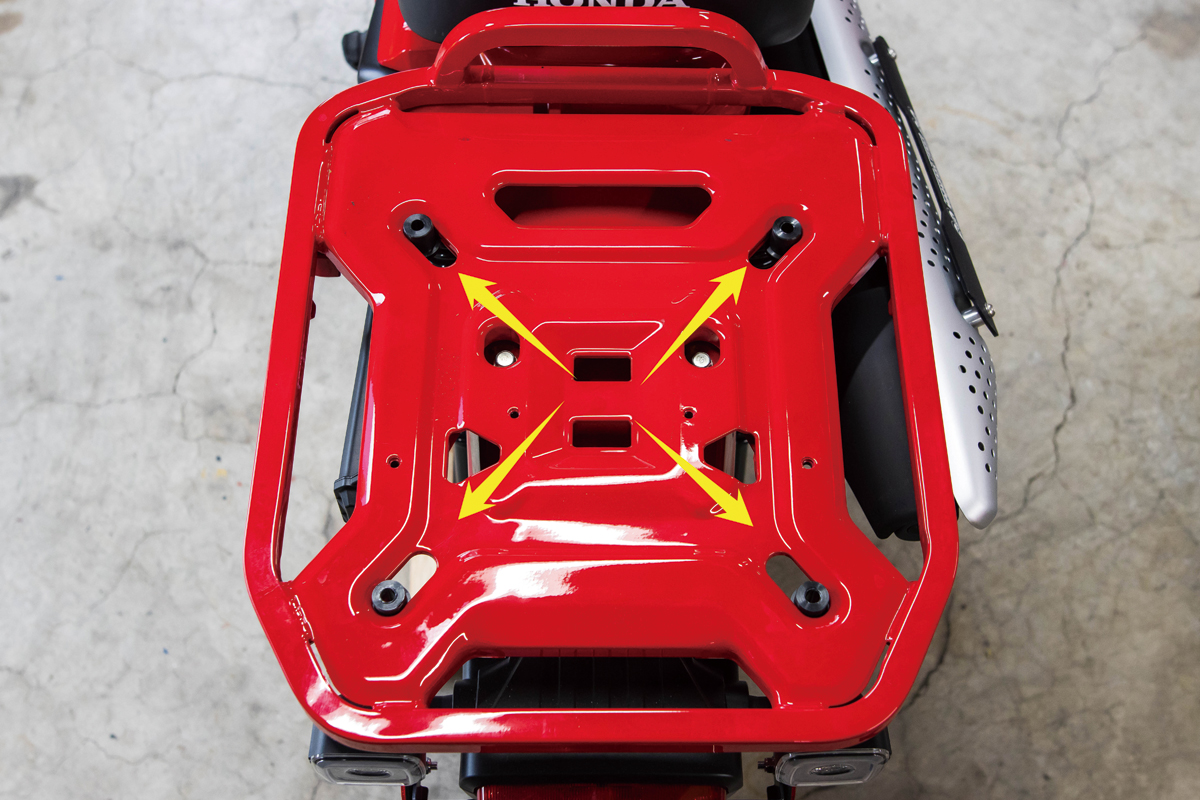 Set the plastic sleeve to the 4 points of the rear carrier.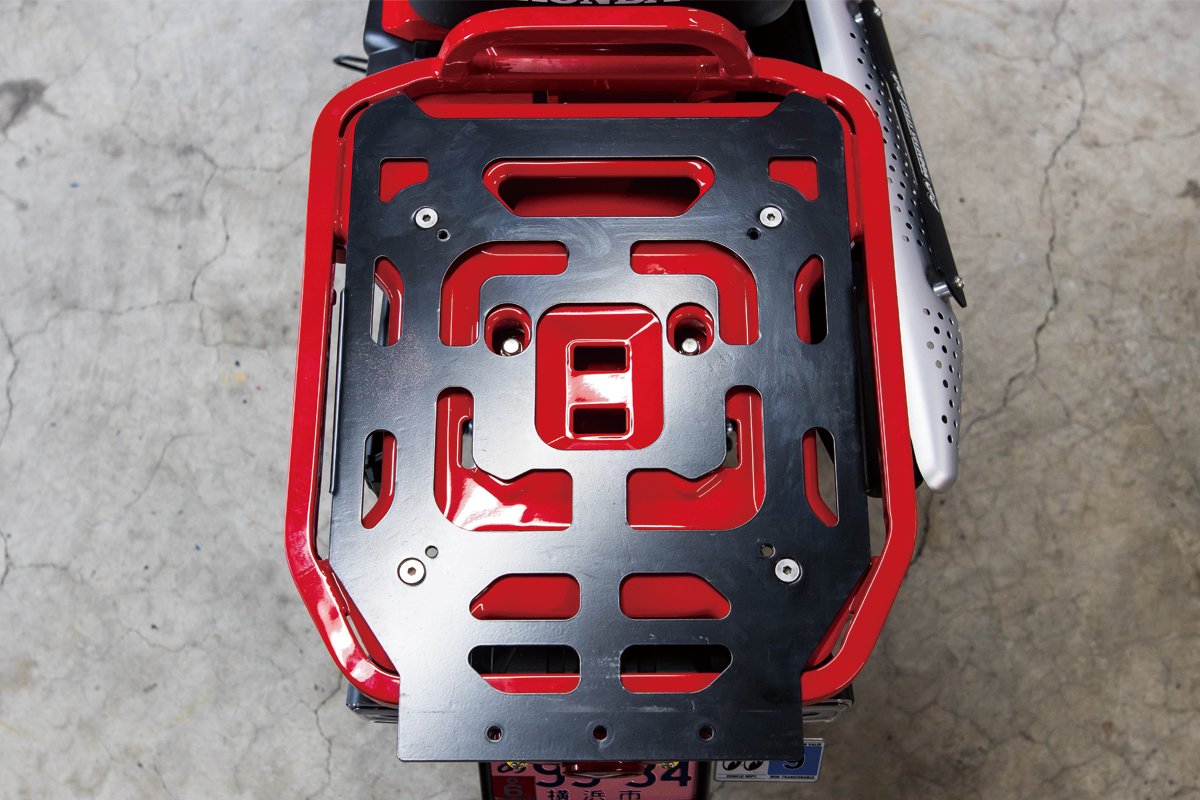 Fix the main bracket with the bolt and nut included.
This bracket mounts on top of the rear carrier using the plastic sleeve and bolts provided.
SIZE : About (H)47cm x (W)34cm x (D)5cm
You will need this product to mount,
Camp Table kit [BK125CTCTK]
Rack Kit [BK125CTRK]
Side Bracket Option [BK125CTSBO]
Water Tank with Bracket [BK125CTWT]
Fishing Box [BK125CTFB]
---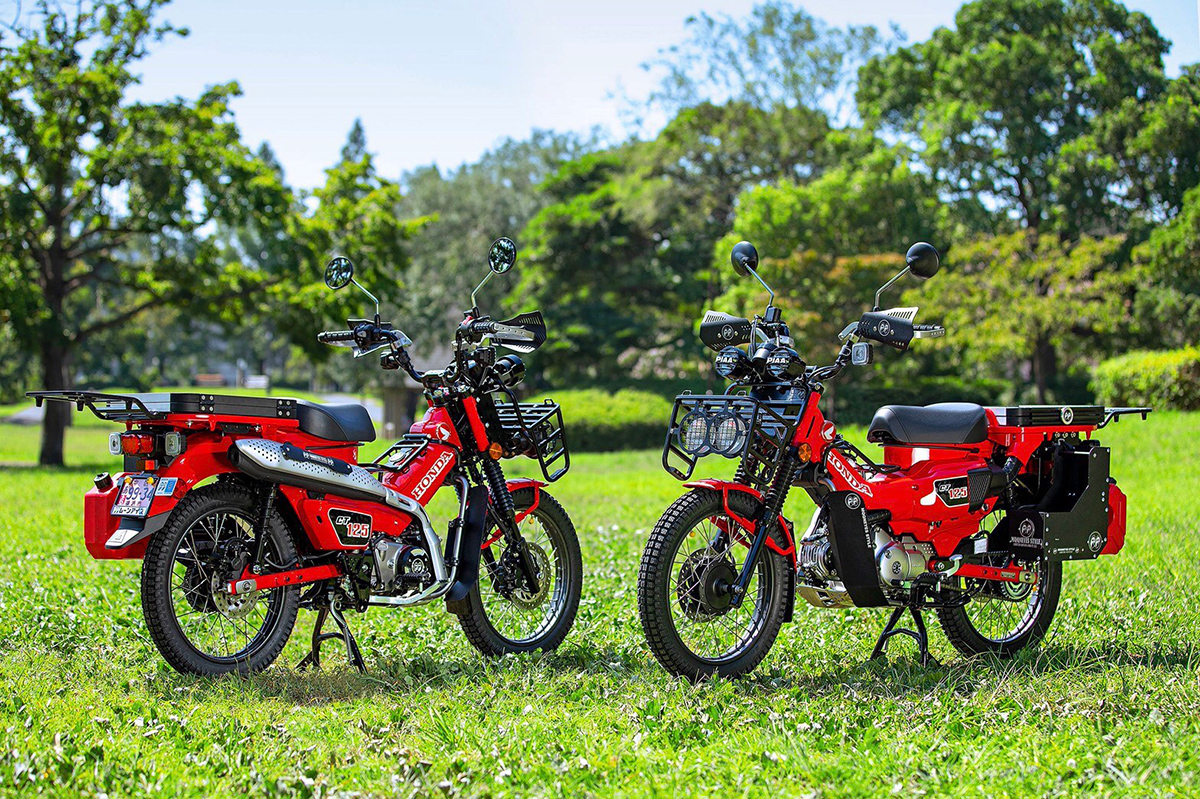 If you have difficulties with installation, please get some help at the professional shop. If you install the parts yourself and damage or any problem occurs, we will not accept any claims for any reason.
This product is only for HONDA CT125 Hunter Cub.
It will take about a month to deliver after your order is confirmed.
All of the parts are bolt-on parts but, if you already made some customize to your motorcycle, you might need to work to install it.
※It is a dress-up parts so, please avoid using it on a public road.
---
Self-admitted Camping and Motorcycle lover among the MOONEYES STAFF, Oh-Sumiya'a Exciting project "ZOOM into Nature with HONDA CT125" is now available! We will introduce all the HONDA CT125 custom parts that were posted on the MOONEYES Official Instagram. ZQQM into nature with the New Style that MQQNEYES offers!!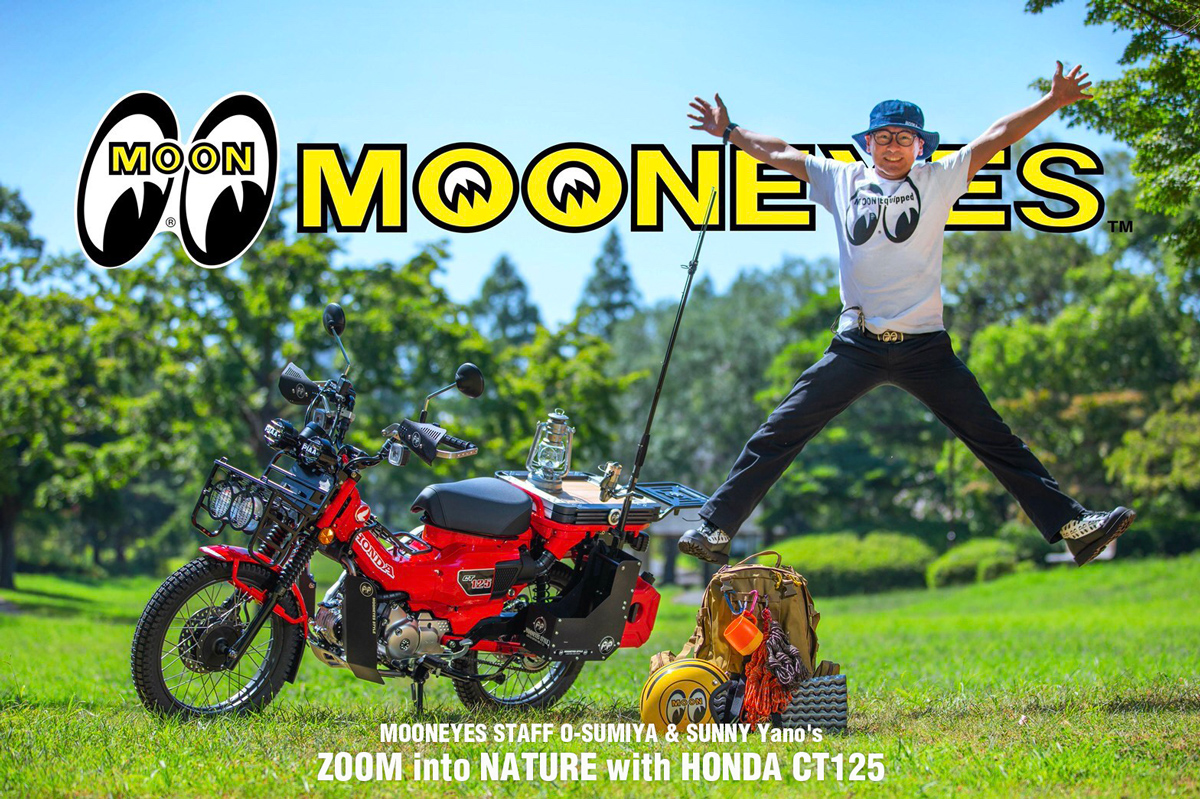 For more detail
http://www.mooneyes.co.jp/ct125-2020/