HONDA CT125 HUNTER CUB MOONEYES STYLE
---
Fishing Box
This product is only applicable to the model before December 2022. It cannot be applied to the latest model (after December 2022), and unfortunately, we cannot suggest if it can divert to the latest model. Due to these reasons, we cannot exchange, process or return this product. Please check your model before purchasing the product. If you are not sure, feel free to contact us any time.
This product can be mounted with the main bracket and side bracket option and then attached using the bars on the side brackets with the three clips on the back of this product.
Inside the box, there is a socket to fix the fishing rod and after arriving at the destination, you can remove it by pulling the belt on the top and carry out with this product. It is not visible when it is mounted but, there is a rubber handle for carrying.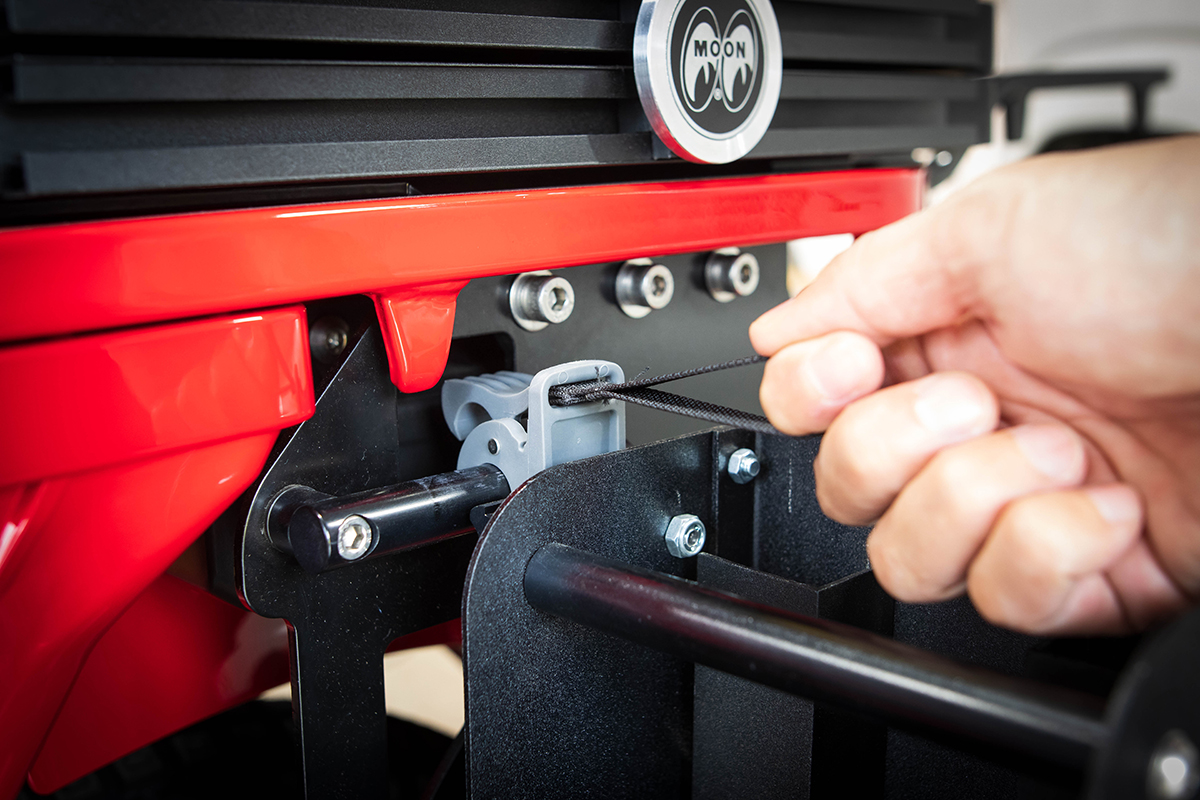 Size: About (H) 24.5cm x (W) 29.5cm x (D) 14.3cm
You cannot mount this product without
Main Bracket [BK125CTMB]
、
Side Bracket Option [BK125CTSBO]
---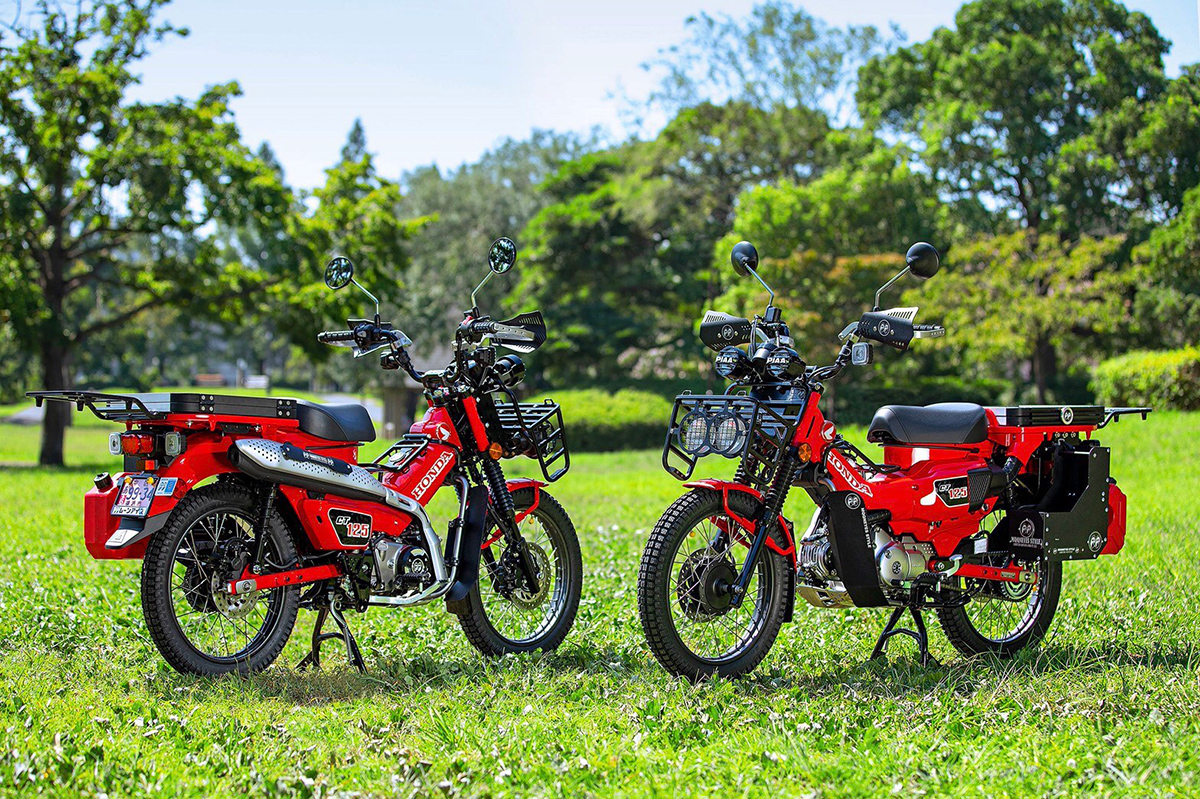 If you have difficulties with installation, please get some help at the professional shop. If you install the parts yourself and damage or any problem occurs, we will not accept any claims for any reason.
This product is only for HONDA CT125 Hunter Cub.
It will take about a month to deliver after your order is confirmed.
All of the parts are bolt-on parts but, if you already made some customize to your motorcycle, you might need to work to install it.
※It is a dress-up parts so, please avoid using it on a public road.
---
Self-admitted Camping and Motorcycle lover among the MOONEYES STAFF, Oh-Sumiya'a Exciting project "ZOOM into Nature with HONDA CT125" is now available! We will introduce all the HONDA CT125 custom parts that were posted on the MOONEYES Official Instagram. ZQQM into nature with the New Style that MQQNEYES offers!!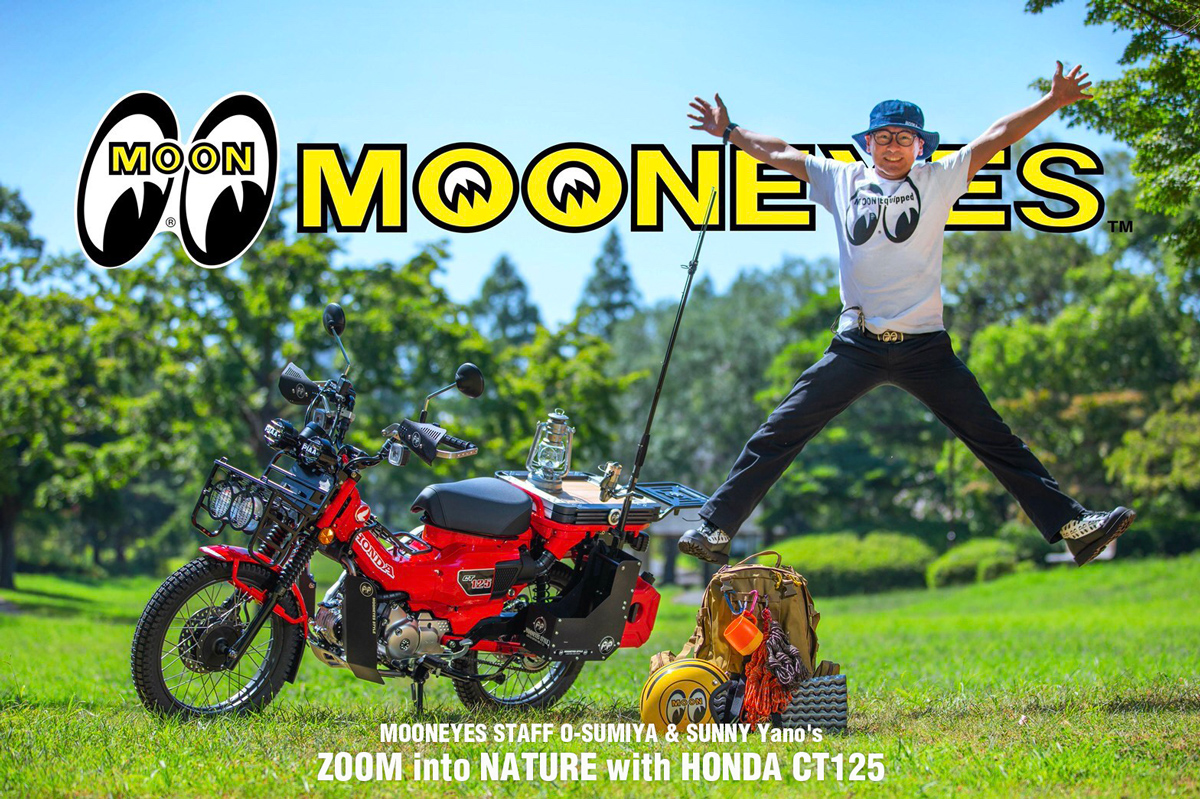 For more detail
http://www.mooneyes.co.jp/ct125-2020/