YOKOHAMA HOT ROD CUSTOM SHOW SPECIAL EVENT ITEMS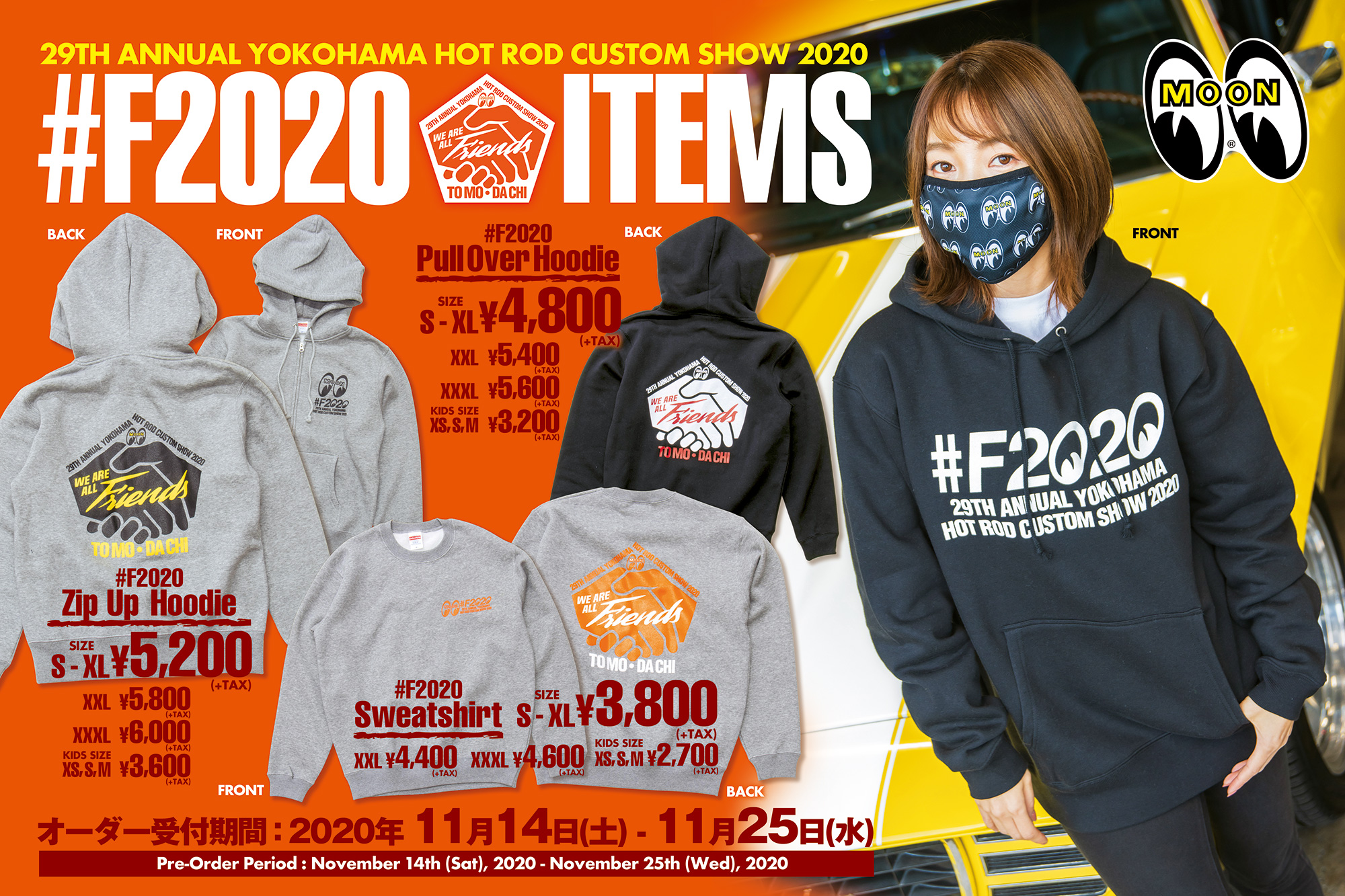 YOKOHAMA HOT ROD CUSTOM SHOW
SPECIAL EVENT ITEMS
29th Annual YOKOHAMA HOT ROD CUSTOM SHOW 2020 which has been cancelled. However, we have created memorial items for HCS2020 to inherit to the next 30th anniversary.

In addition to the HCS Cancelled T-shirt which is already released, we also prepared Pullover Hoodie, Zip-Up Hoodie, and Sweatshirt which you can normally only get it at the show venue. And the design is a unique one just for this year. We also prepared a kid's size so, you can enjoy with your family. Pre-Order Now!!

Next year is the 30th Anniversary of the YOKOHAMA HOT ROD CUSTOM SHOW. The 1st design poster for HCS 2021 has already arrived!! Catchy design with MOONEYES DragstarII drove by Shige Suganuma and the large 30th logo. Let's GEAR UP for next year!!

2021 is the 30th anniversary of HCS and it is a milestone year that we definitely want to hold the event. We have enough time from now so, and nothing bad to start in advance. Everyone, please push forward with the preparation. The SPOTLIGHT and details will be updated on the YOKOHAMA HOT ROD CUSTOM SHOW Official Website when it's decided.

We are looking forward to seeing wonderful Show Cars and Bikes on Sunday the 5th of December and see everyone's smile at the Pacifico Yokohama. Let's meet at the venue for 2021!!

#F2020 design Clothing are Made-To-Order, Online Shop exclusives so, do not miss the chance to order!