MOONEYES Original Steering Wheel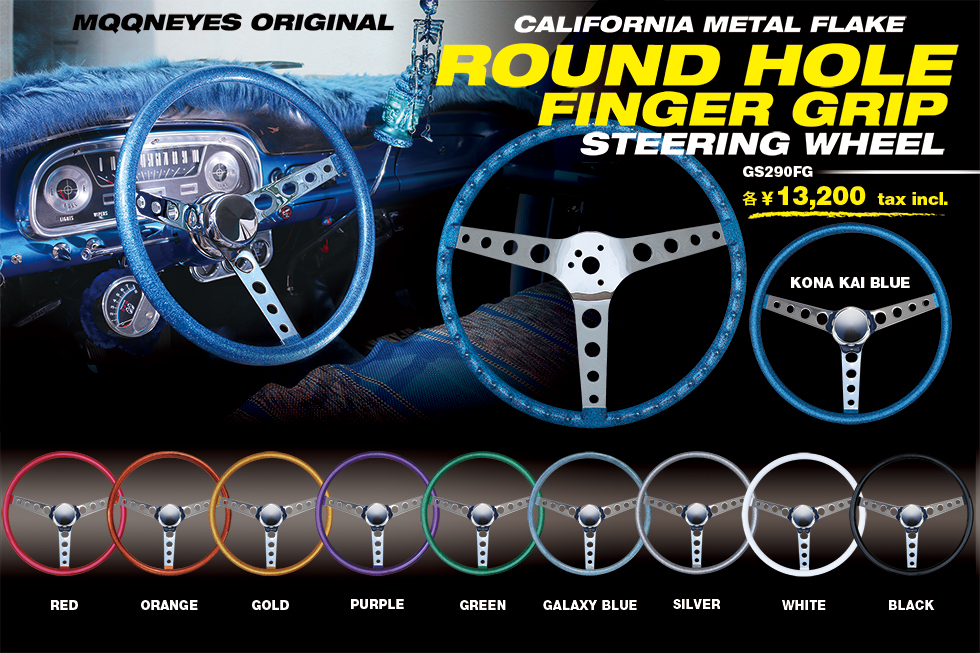 MOONEYES ORIGINAL California Metal Flake Steering Wheel

Have the feeling of driving under the bright California sunshine with the cool and colorful metal flake grip but the shiny chrome spokes like no other before it, chrome on both sides. Anyone in the car will be able to see it and you can firmly claim you are a California freak.

In order to mount these steering wheels, you will need a Grant steering wheel boss kit adapter.
For details, please contact us with the year of your vehicle, make and model.