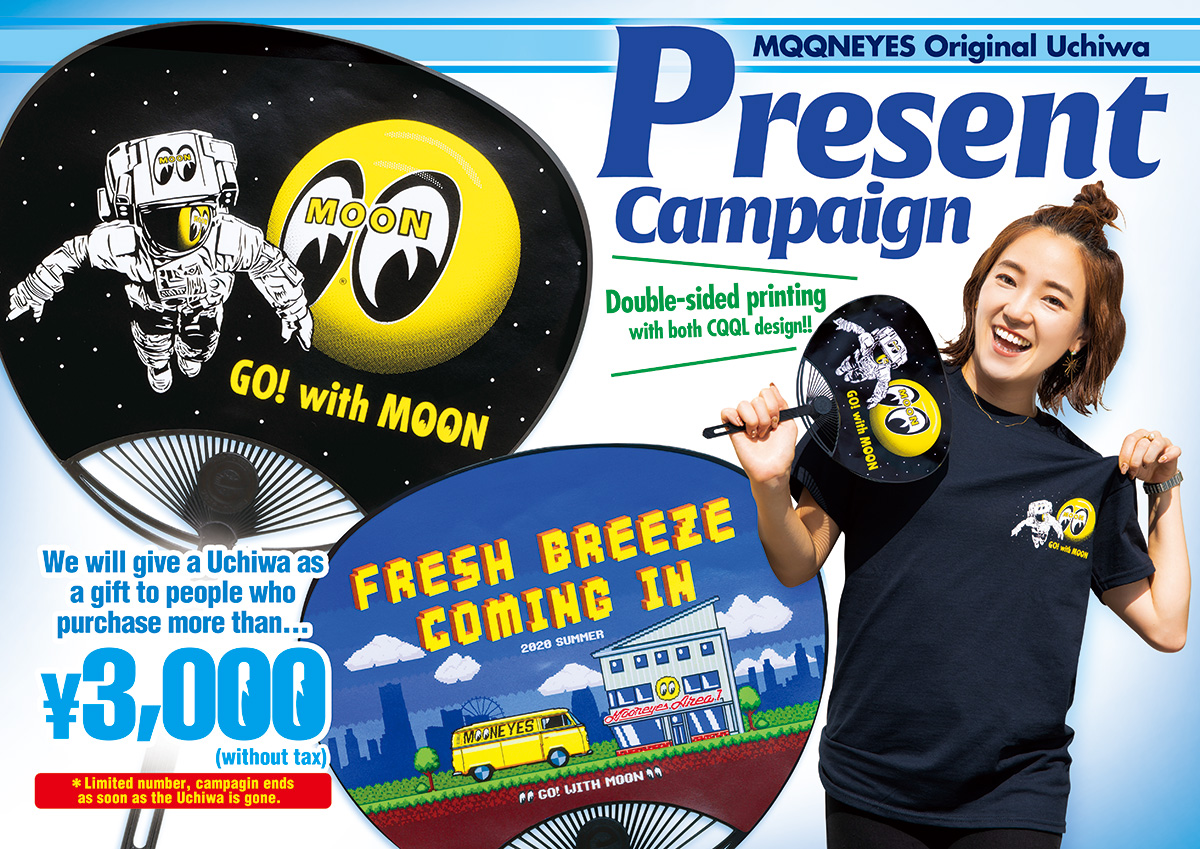 MOONEYES ORIGINAL "UCHIWA"
PRESENT CAMPAIGN!!


Purchase more than 3,000yen, and Get the MOONEYES Original Uchiwa! This New 2020 Design Original Uchiwa is double-sided and the front design is the same as this year's New T-shirt, MOON Astronaut T-shirt! The back design is an 8-bit design of MOONEYES Area-1 and MOON Bus located at the city of Yokohama, that resembles an old TV game screen. You can enjoy the CQQL MOONEYES designs with this Uchiwa!

FRESH BREEZE COMING IN

Enjoy the shopping at MOONEYES and, bring in the fresh breeze!

For people who purchase more than 3,000yen (excl. tax) can get this UCHIWA for FREE!!

※Discount item are not applicable to this campaign.
※Limited quantity. Campaign ends as the stock is gone.