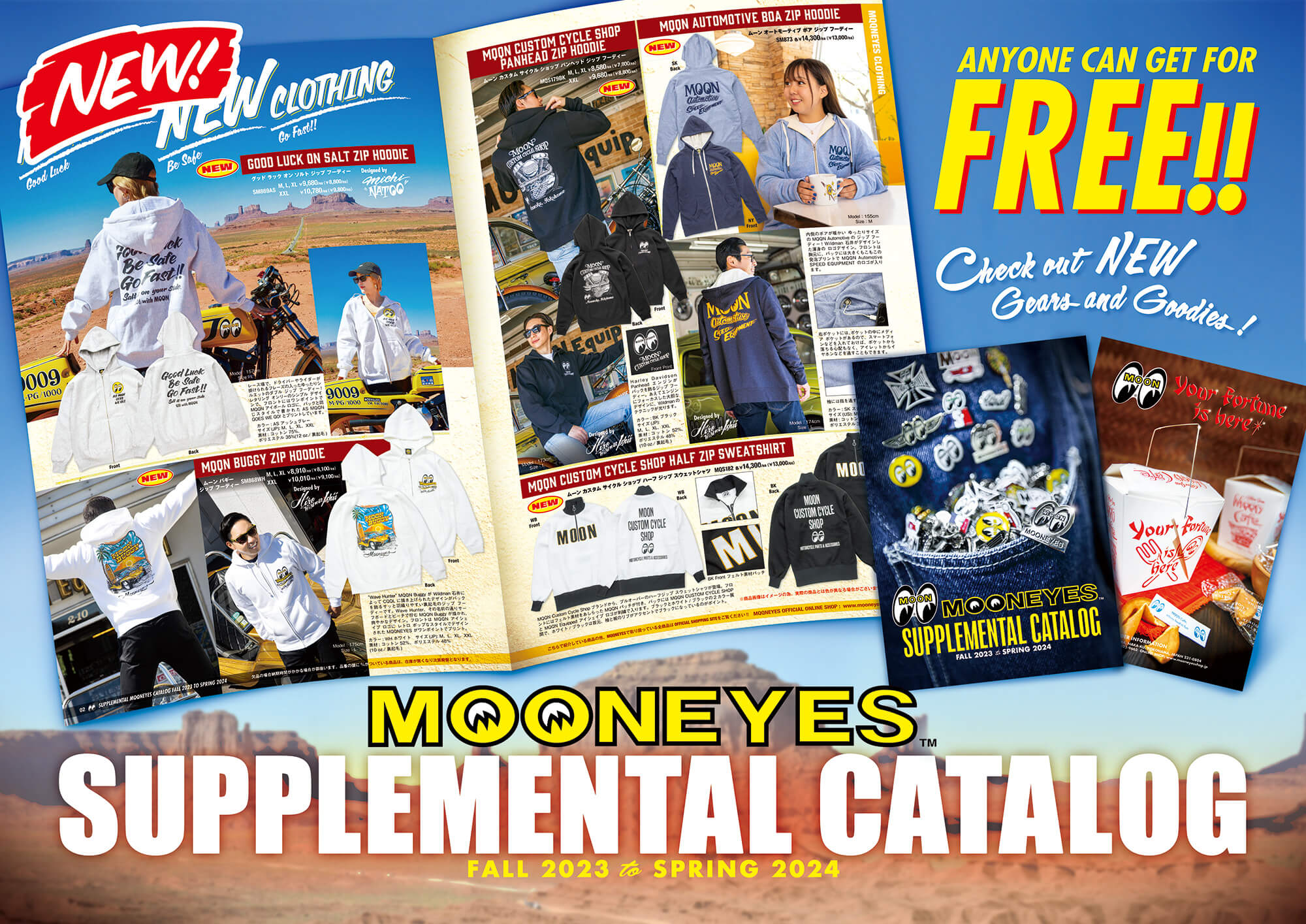 SUPPLEMENTAL MOONEYES CATALOG
AUTUMN 2020 TO SPRING 2021
MOONEYES AW20 COLLECTION!! Finally AUTUMN has come and next is WINTER. To welcome the coming season at MOONEYES New Clothing and Novelty are released every week. And we will offer this Special Catalog featuring the latest items! Many of the items can be used till 2021 SPRING so, GET the SUPPLEMENTAL MOONEYES CATALOG and CHECK the recommended and upcoming items!!

ENJOY THE CHILLING WEATHER WITH MQQNEYES!!

For those who would like to get it, you can get the SUPPLEMENTAL MOONEYES CATALOG from any of our MOONEYES Shop !!

*When using the Online Shop please mention that you wish to receive the Catalog in the inquiry column.

We will only distribute while stocks last.