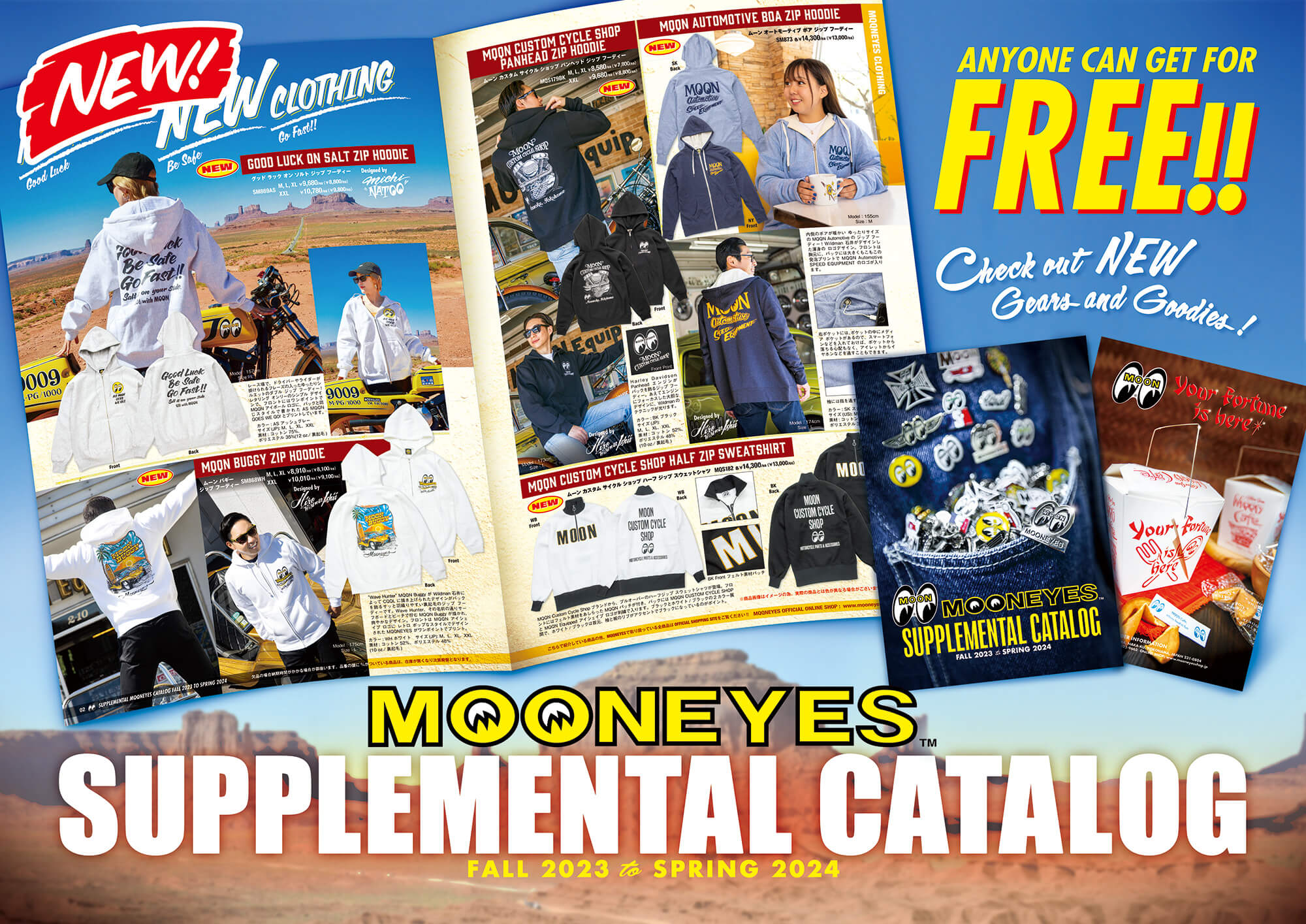 SUPPLEMENTALMOONEYES CATALOG
FALL 2022 TO SPRING 2023
MOONEYES Catalog has been released, which contains MOONEYES' NEW CLOTHINGS & NOVELTIES & NEW ITEM INFO!! You can check the latest item and CQQL items that are coming SQQN!

The front cover is MOONEYES' popular Fuzzy Dices, and the back cover is Shige Suganuma, which is the president of MOONEYES. You can check both of the items with this catalog.

You can find your perfect clothing for this coming season with this catalog. If you want to get the latest news about MOONEYES this is the one for you.

For those who would like to get it, you can get the SUPPLEMENTAL MOONEYES CATALOG from any of our MOONEYES Shop !!

*When using the Online Shop please mention that you wish to receive the Catalog in the inquiry column.

We will only distribute while stocks last.