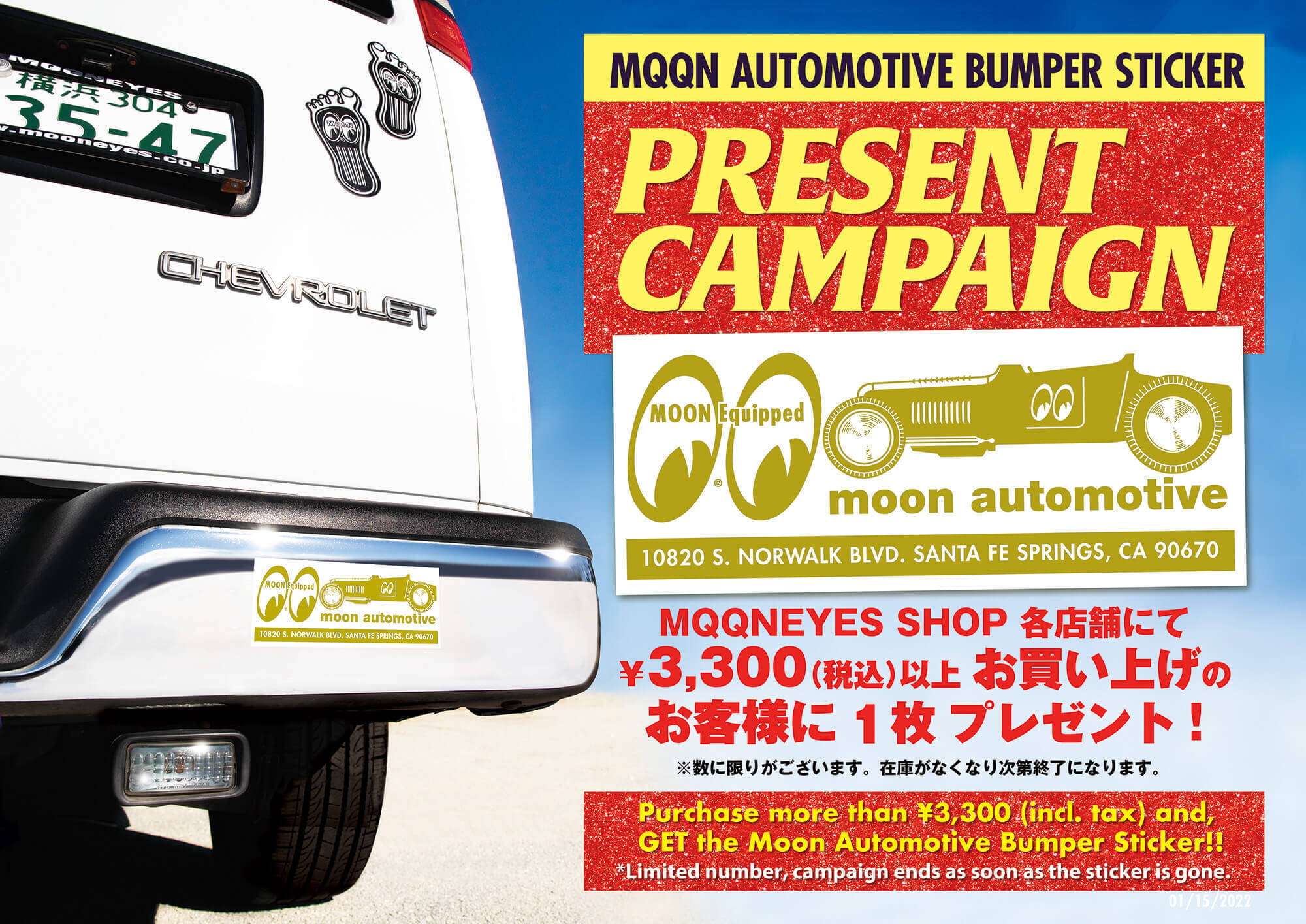 MOON Automotive Roadster BUMPER STICKER
PRESENT CAMPAIGN!
If you purchase more than 3,300(tax incl.) at MOONEYES Official Online Shop you can get MOON Automotive Roadster Bumper Sticker for FREE!! It is a CQQL Sticker featuring the traditional MOON Automotive Logo with the Roadster and the MOON Equipped eyeshape logo.

Stick this to your car's bumper or you can also keep it as your collection.

※As the stock goes out, the campaign will end.