26th CROWN PICNIC 2021 EVENT LIMITED ITEMS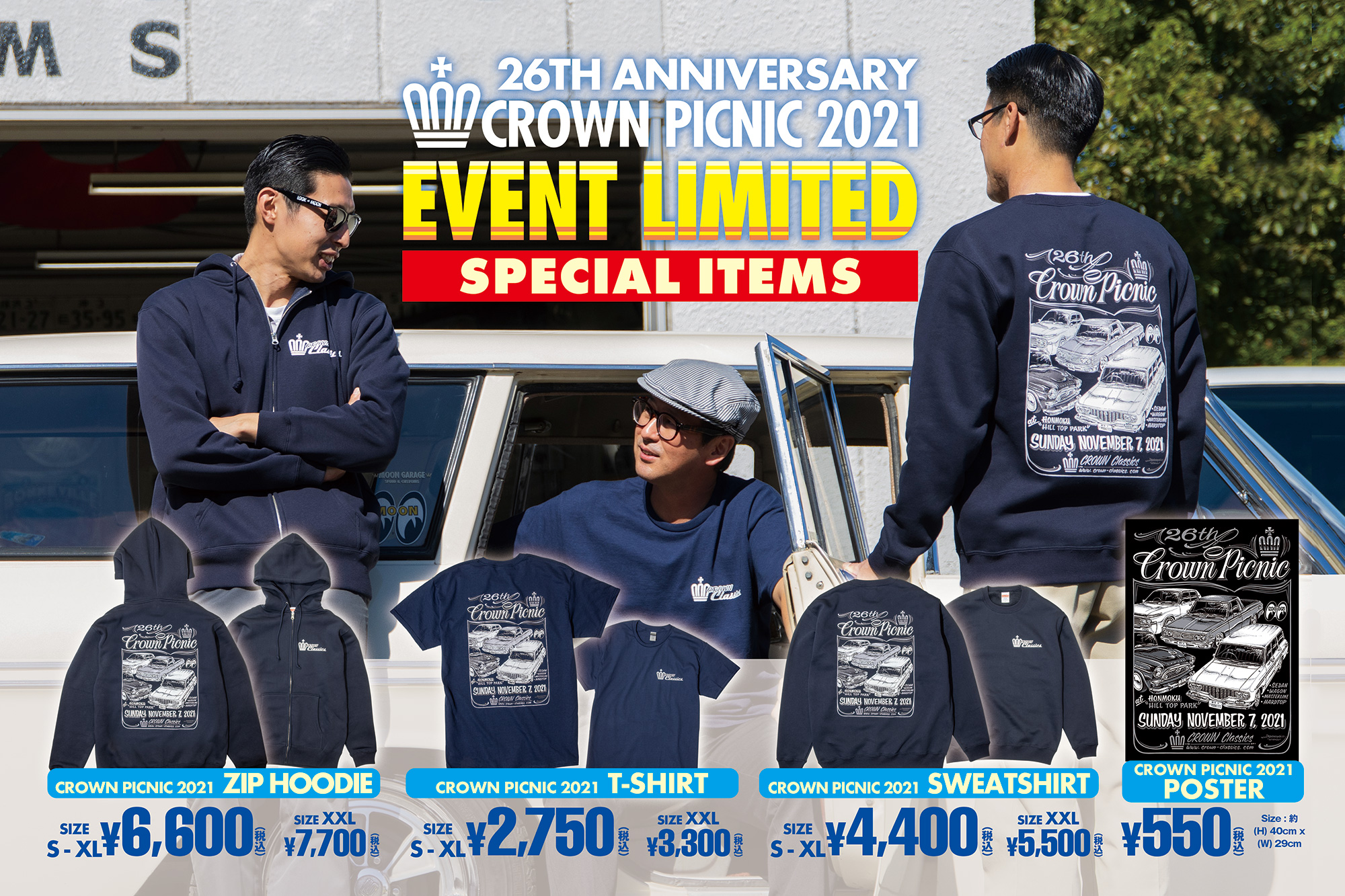 26th CROWN PICNIC 2021
EVENT LIMITED ITEMS
26th CROWN PICNIC event limited items released!!

The event limited items are available on our Official Online Shop. There are Wildman Ishii designed poster, t-shirt, hoodie, and sweatshirt!

Get the CROWN PICNIC Items and enjoy your CROWN PICNIC!
---
*This product gives priority to the sale for the day of CROWN Picnic so, if some items are out of stock it may take about a week or 10 days to be shipped.
(2/2)