VANS X MOON Equipped Collaboration Items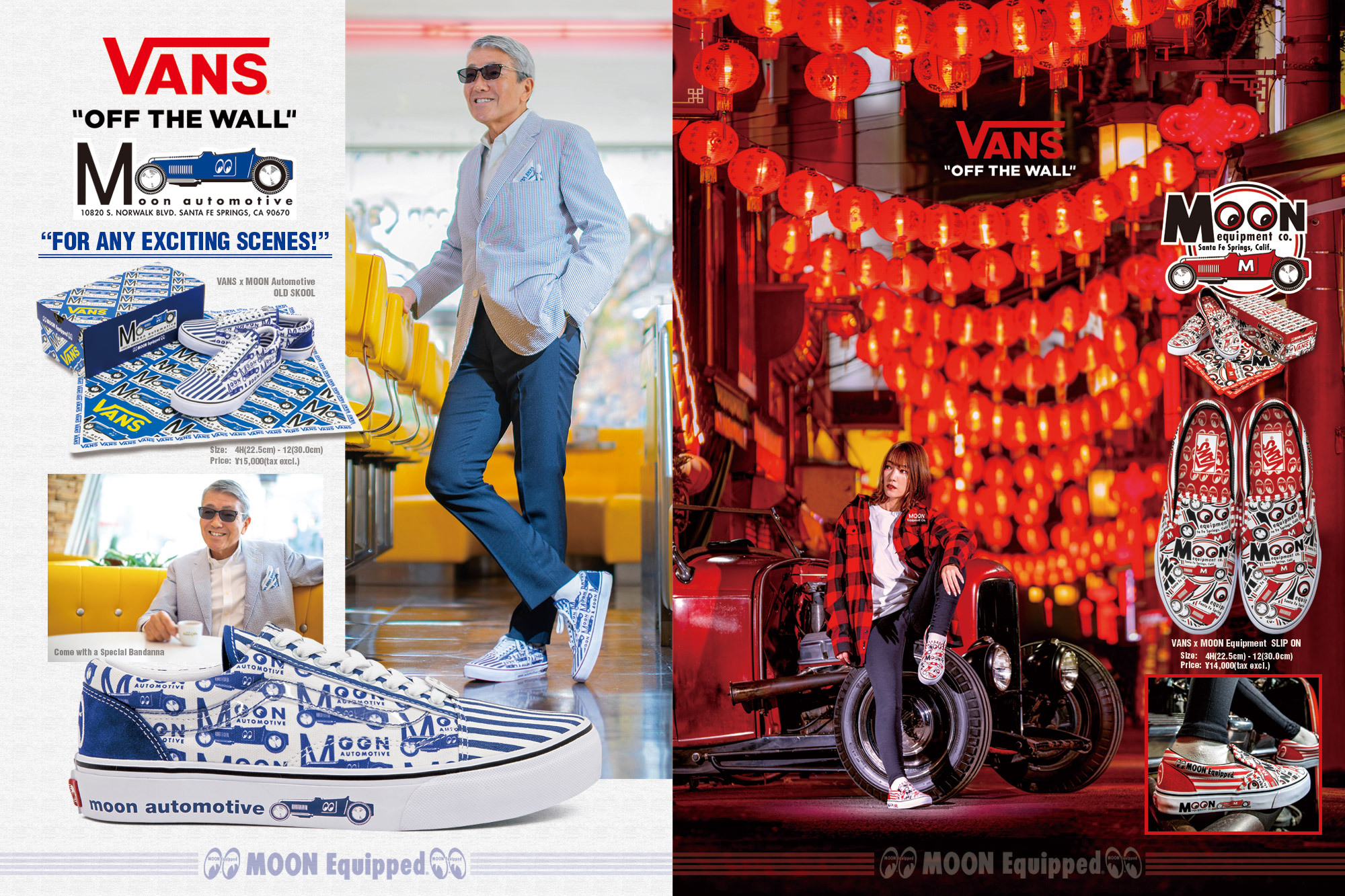 VANS X MOON Equipped Items
VANS X MOONEYES Special Collaboration is being a yearly event of the YOKOHAMA HOT ROD CUSTOM SHOW. This year VANS X MOON Equipped Item will be available from December 5th(Sat) 12 PM noon. Unfortunately, the YOKOHAMA HOT ROD CUSTOM SHOW is cancelled so, it will be sold at MOONEYES Official Online Shop. Limited quantity and all the items are Special so, don't miss it!

Sales Date: December 5th(Sat) 12 PM Noon / JST

※Limited item. 2 items each per person.

Available Shop : MOONEYES Official Online Shop
---
● About payment

We might cancel your order under below circumstances.

Ordering more than two pairs.

Ordering by multiple transactions.

Shipping to the same address.

These would effect even if the shoe decided to be resell.

We would not take responsible for any troubles, breakages or losses if you purchase it in auction site or flea market site.

In order to the product to be shipped safely and reassurance, we would appreciate your cooperation and understanding .

---
● No Refund or Exchange or Cancellation
It is limited item so, we will not be able to accept any exchanges or returns because of the customers' personal preferences.

We do not allow any exchange service for different sizes or images after shipment, so please make sure to check before you purchase.
---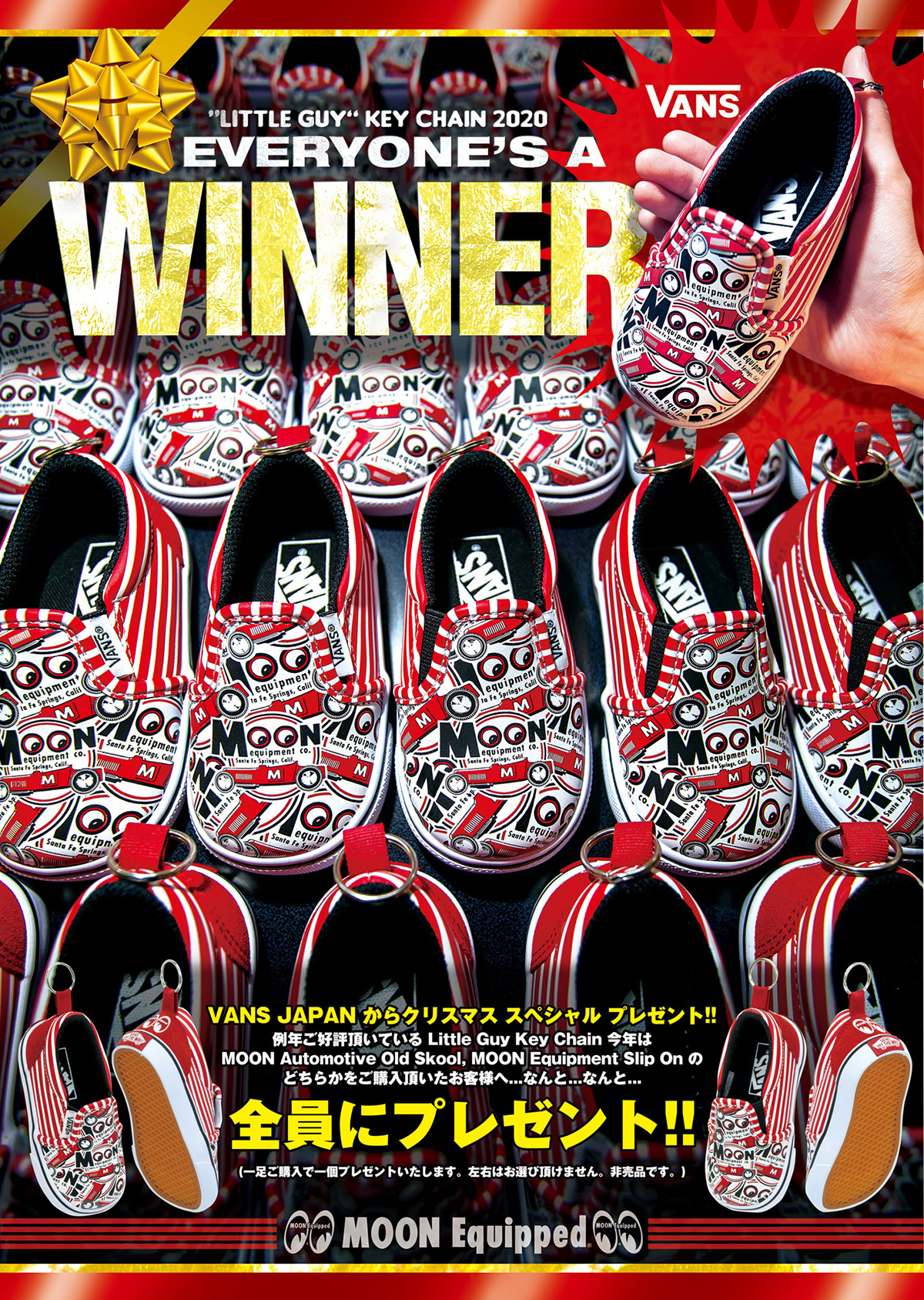 Everyone's a Winner !!
MOONEYES "Little Guy" Key Chain 2020 Present!
Christmas Special Present from VANS JAPAN!!
The Little Guy Key Chain lottery is popular every year. For this year everyone's a Winner! If you purchase the MOON Automotive Old Skool or MOON Equipment Slip On Everyone can GET it!

1 Little Guy Key Chain for 1 shoes so, if you purchase 2 shoes you can get 2!

※MOON Equipment Slip On Type Key Chain
Size 13.5cm
You cannot select the left or right.

Special Bonus only for people who purchase the shoes. You cannot get the key chain if you only purchase the t-shirt.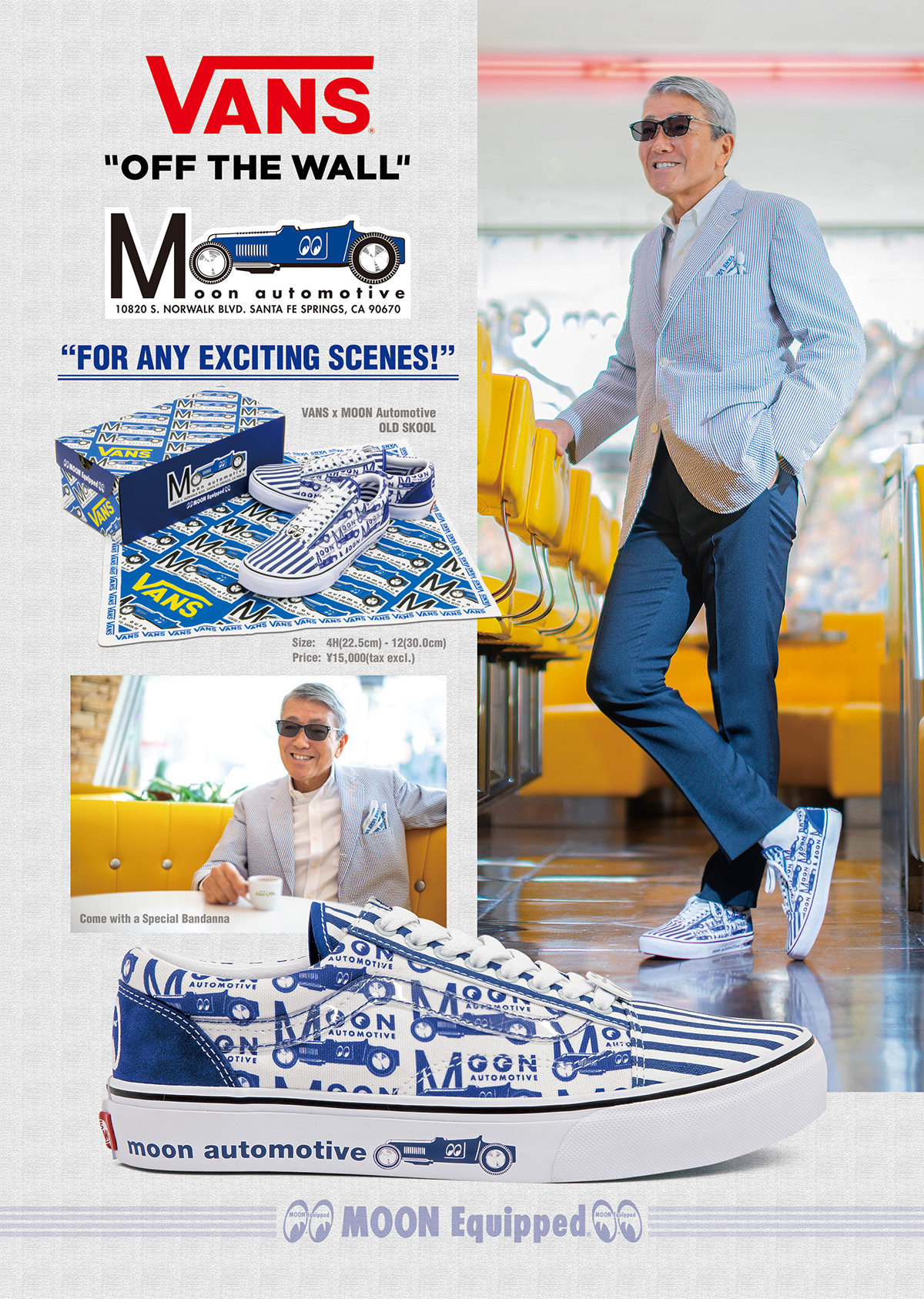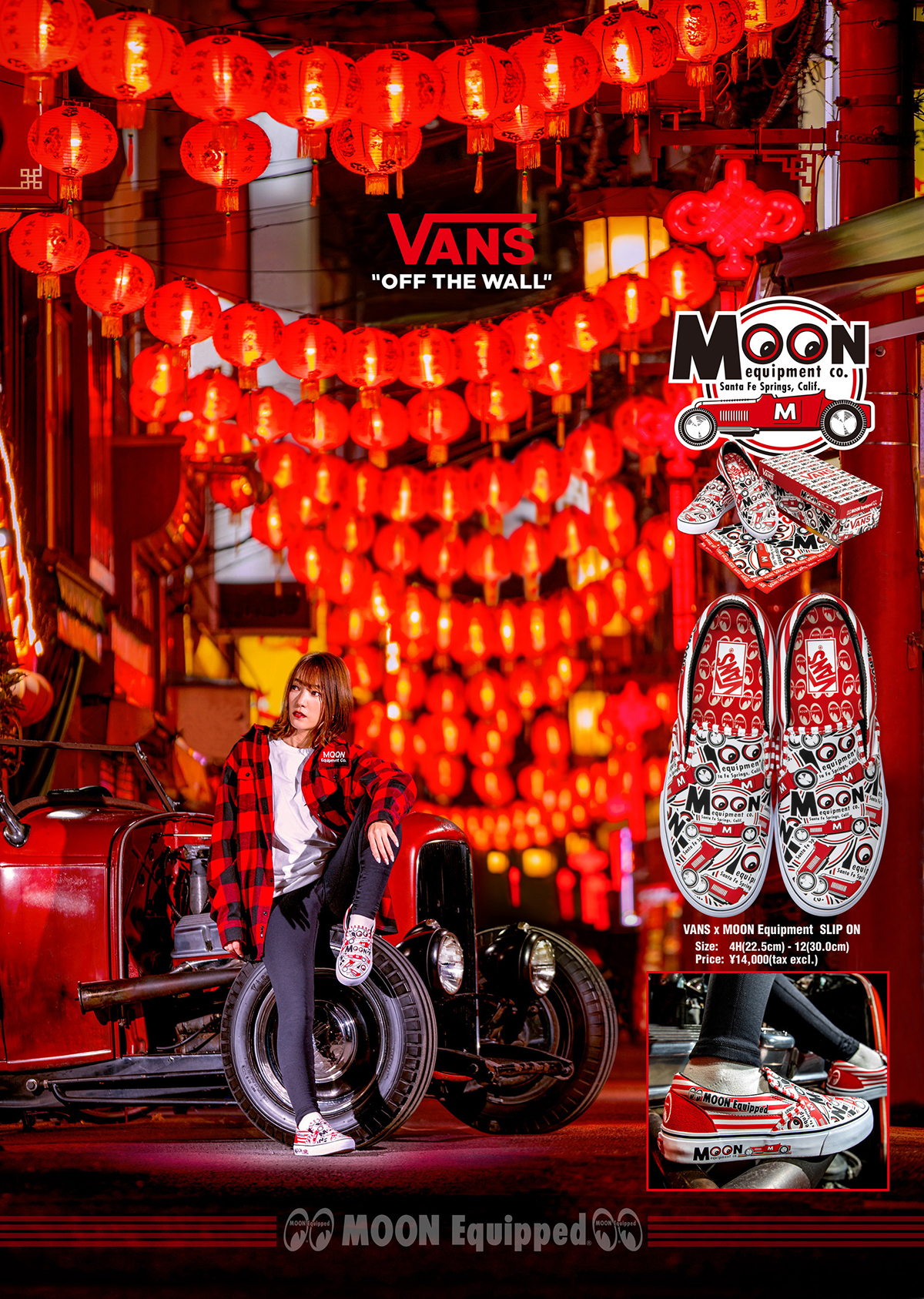 No items matching your search were found.
(0/0)