MOONEYES 35th Anniv. Limited Items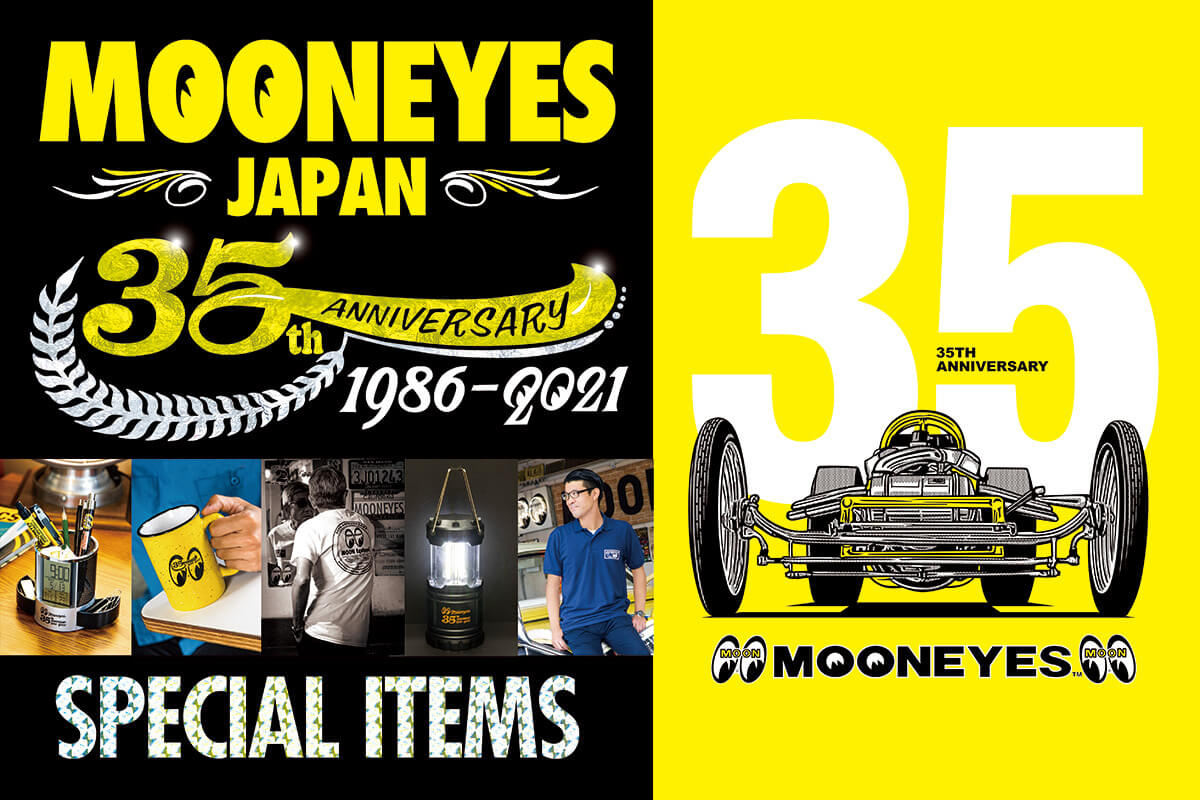 MOONEYES JAPAN 35th YEARS ANNIVERSARY 1986 - 2021
Anniversary Special Items
May 17th 2021, MOONEYES reached its 35th Years in Japan.
The Anniversary Special Items are now available !!

We have Wildman designs Limited Aloha Shirt, T-shirts, and other daily novelties such as lunch box, lantern, desk clock, and more! Collect the 35th Anniv. Special Items and let's celebrate the anniversary with MQQN!

Though out this year, we are releasing many other items so, please check our Official Website and Online Store regularly. STAY TUNED!!