New Season, New MOON "Style up to the next level"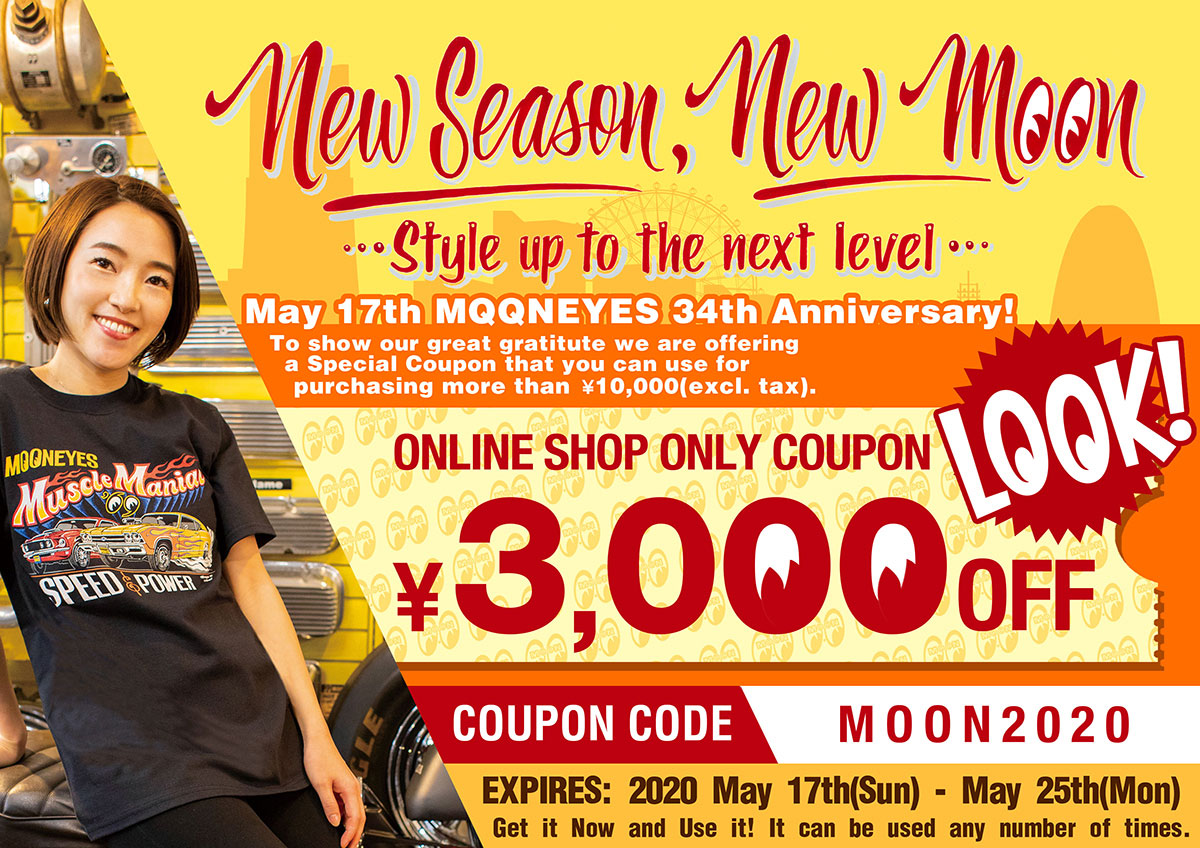 MOONEYES Official Online Shop Exclusive
New Season, New MOON "Style up to the next level"
New Season, New MOON! Find your favorite from 2020 New Design Clothing and "Style up to the next level!" May 17th is MOONEYES 34th Anniversary! We are very grateful for everyone's support. To show our great gratitude, we are offering a
Special ¥3,000 OFF Coupon that you can use for purchasing more than ¥10,000(excl. tax)!
Fun Summer is coming SQQN! Check the 2020 Summer New Clothing and Goods and you can get the Summer earlier than others or, you can get some custom parts, maintenance items to chill out with your car and motorcycle.
The Special Coupon can be used any number of times so, please enjoy the shopping at MOONEYES and tell your friends!
You can also use a point discount.
COUPON CODE: MOON2020
MOON are all uppercase letter, you can also copy the coupon code and use it.
Coupon Expires: 2020 May 17th(Sun) - May 25th(Mon)

You only use this coupon at our Official Online Shop.

The Coupon can be applied when the total is more than ¥10,000(excl. tax).

You can use this coupon any number of times.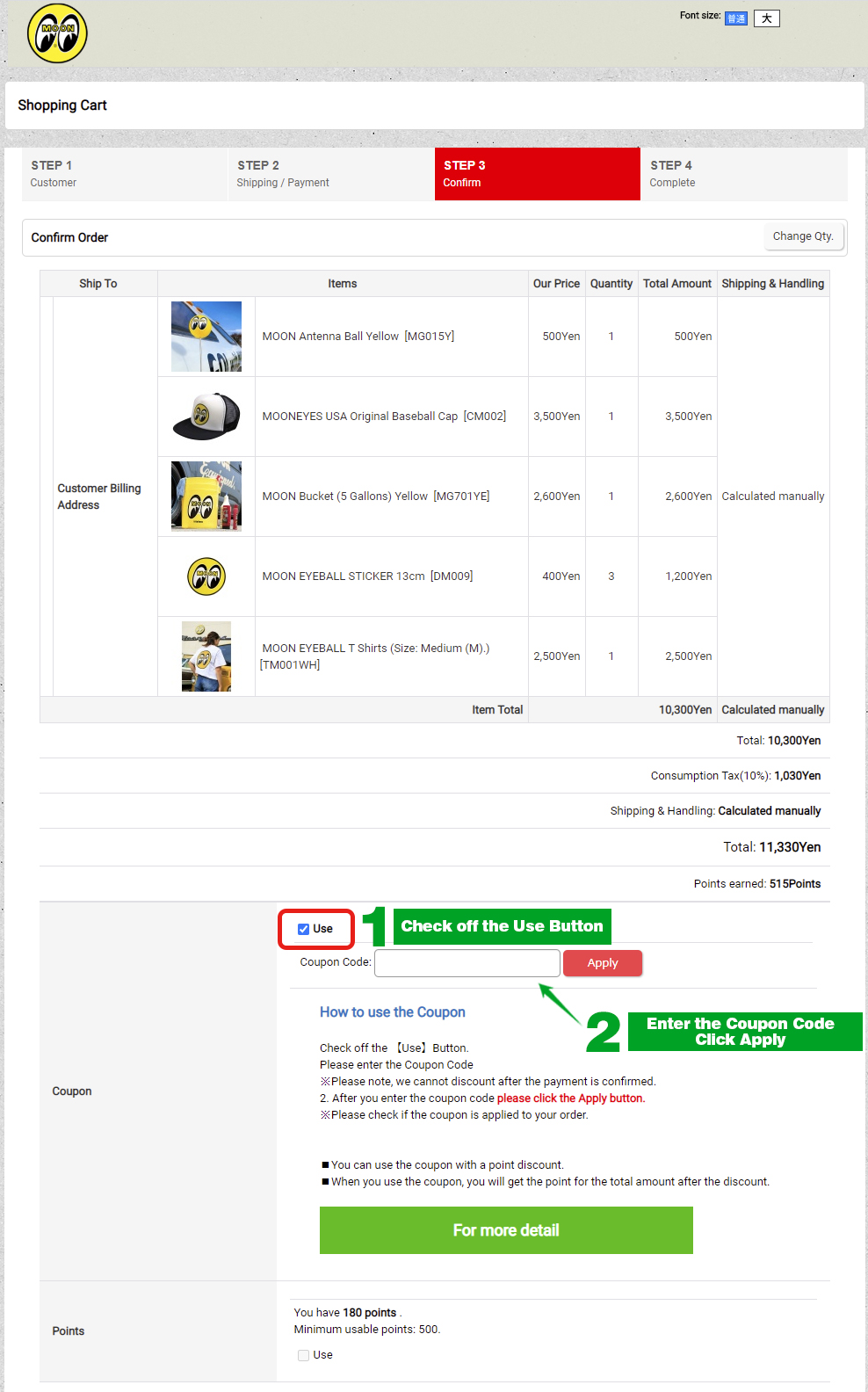 Put the items you are purchasing
(total amount over &yen 10,000(excl. tax))
in the cart.
At the Confirm Order page, their will be a column to enter the Copon Code.
Please enter the Coupon Code [MOON2020]
※Please note, we cannot discount after the payment is confirmed.
Please check if the coupon discount is applied to your total amount.
ATTENTION
After you enter the coupon please click the『
Apply button
』
※When you use the coupon, you will get the point for the total amount after the discount.
You can use the coupon with a point discount.
If you have any questions or concerns about the coupon please contact the address below.
TEL: 045-623-9660
E-mail:
shop@mooneyes.co.jp
営業時間: 10:00 〜 17:00 (Open Every Day)

2020 MOONEYES CLOTHING RANKING